What is glyph icon style?
Glyph icons are typically monochromatic, using a single colour or a limited colour palette. They rely on clear, crisp lines and shapes to communicate their meaning effectively. They often have a flat or semi-flat design aesthetic.
Glyph icons are designed with a minimalist approach, often using simple geometric shapes, lines, and curves to represent objects, actions, or concepts. They focus on conveying meaning in a compact and simplified form.
What conditions are checked while reviewing a perfect glyph icon?
When reviewing glyph icons, our main emphasis is on highlighting the central element. We achieve this by blacking out the central part of the icon. This technique helps to create a clear differentiation between the main element and any surrounding objects or elements. By blacking out the main element, we ensure that the glyph icon remains easily recognizable and understandable for users. This approach maintains clarity and enhances visual communication, making it easier for users to grasp the intended meaning of the icon.
As depicted in the below diagram, we do not accept inverted outline icons, resulting in the outline itself being filled with a solid colour while the interior remains empty or transparent.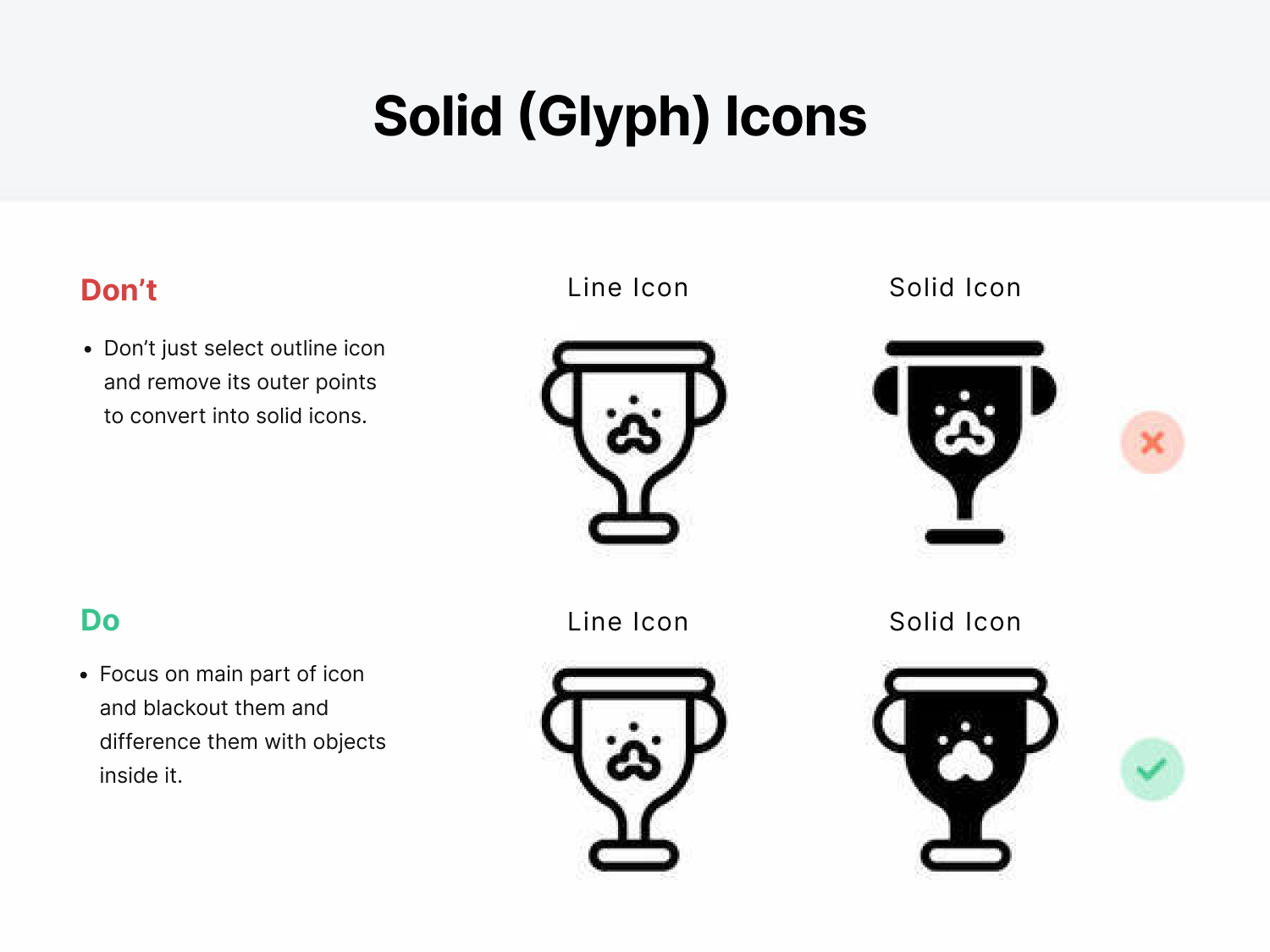 By adhering to this approach, we ensure that icons convey information clearly and remain in line with our overall design aesthetic.
You may also look at the IconScout-approved Glyph icon design here.