Open the pack you would like to edit.

Select the 'Edit button' beside your pack's name.

Following that, you will be directed to your pack, as seen in the image below, where contributors can update their pack as required:
Contributors can update their Pack title, Description, Bundle, Category, and much more.
To update your pack preview/add multiple previews, contributors need to first remove their existing preview and add previews accordingly.
The "Delete Draft" option will delete your live pack, so please be cautious.
The "Upload more" option will allow you to add single/multiple assets to your pack.

How to edit the asset individually
The following operations could be carried out on each asset, please refer to the image below:
To delete your asset from your pack, click on the "Delete item" button. Please note that deleting the existing version will also delete the previous download counts, whether the download counts have been added to your payout or not.
To upload multiple-angle PNGs, click on the "+" sign button.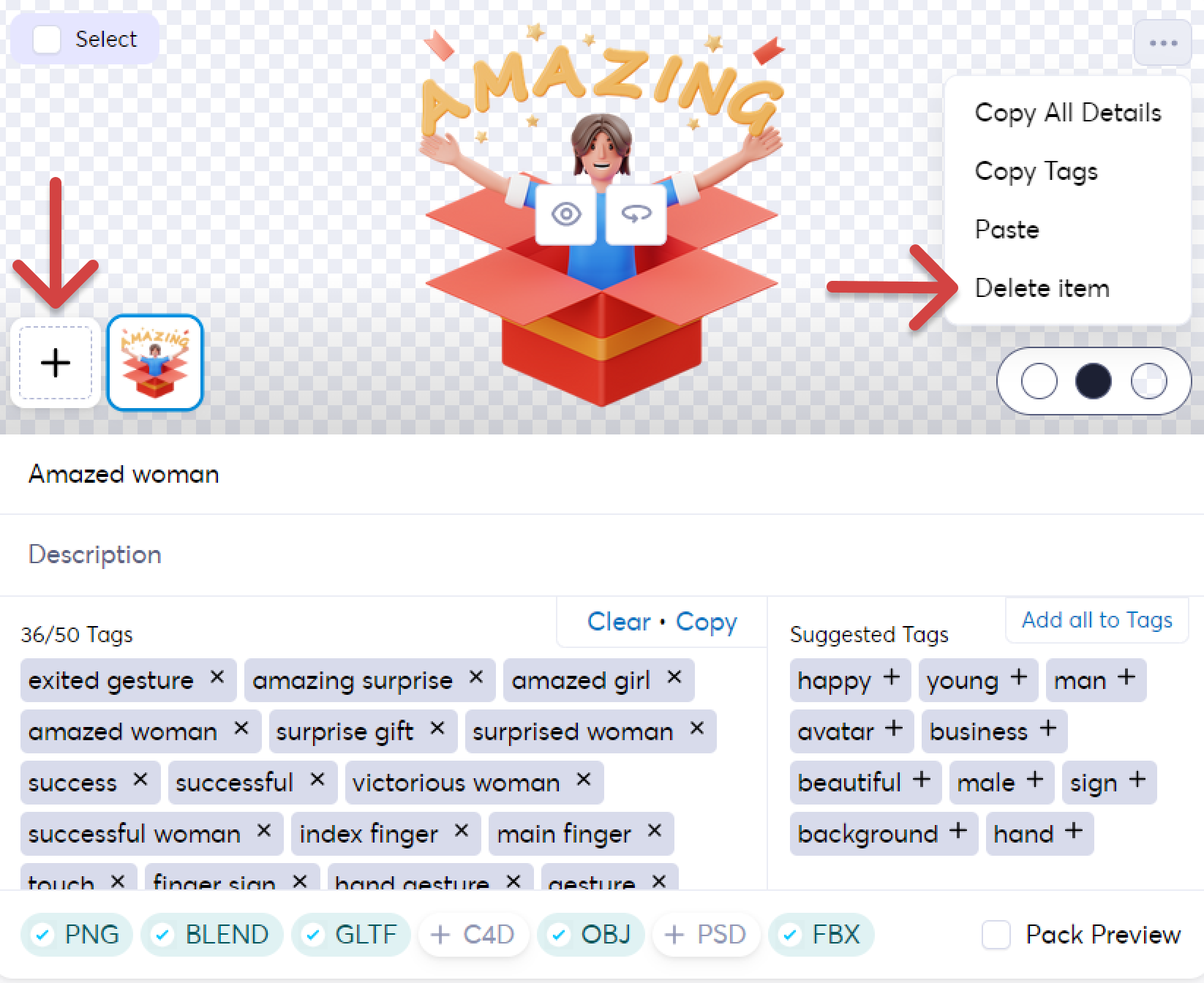 Submit Button
After completion of all updates, click on the "Submit" button.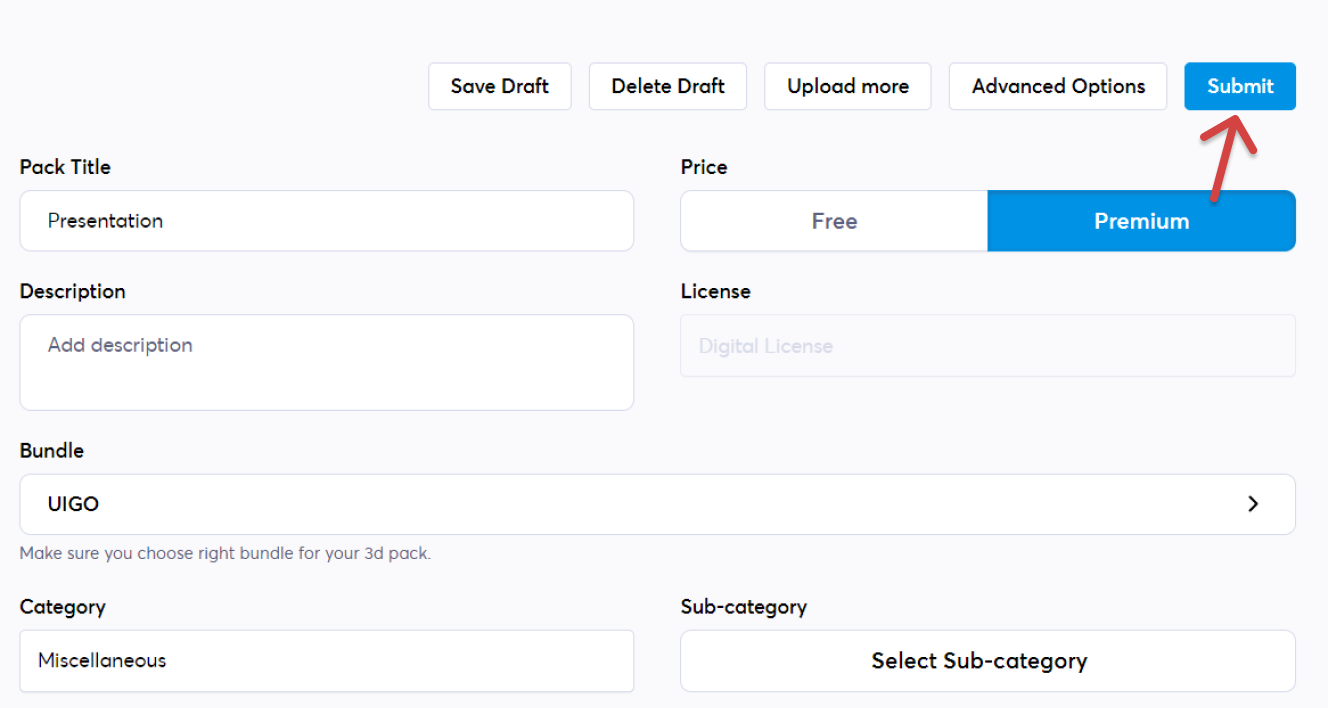 After submitting your assets, you'll be redirected to this dialogue box which indicates your pack is successfully submitted and will be reviewed by our team.