What is Color Editor?
The color editor allows you to interactively customize your vector icons and illustrations. Drag and drop or upload numerous SVGs to quickly alter your icons and illustrations. A color palette can also be used to personalize designs.
How can I use Color Editor in IconScout?
Go to the Color Editor page here.
From the asset panel, look for an icon or an illustration, or upload an SVG file by clicking on Upload New SVG.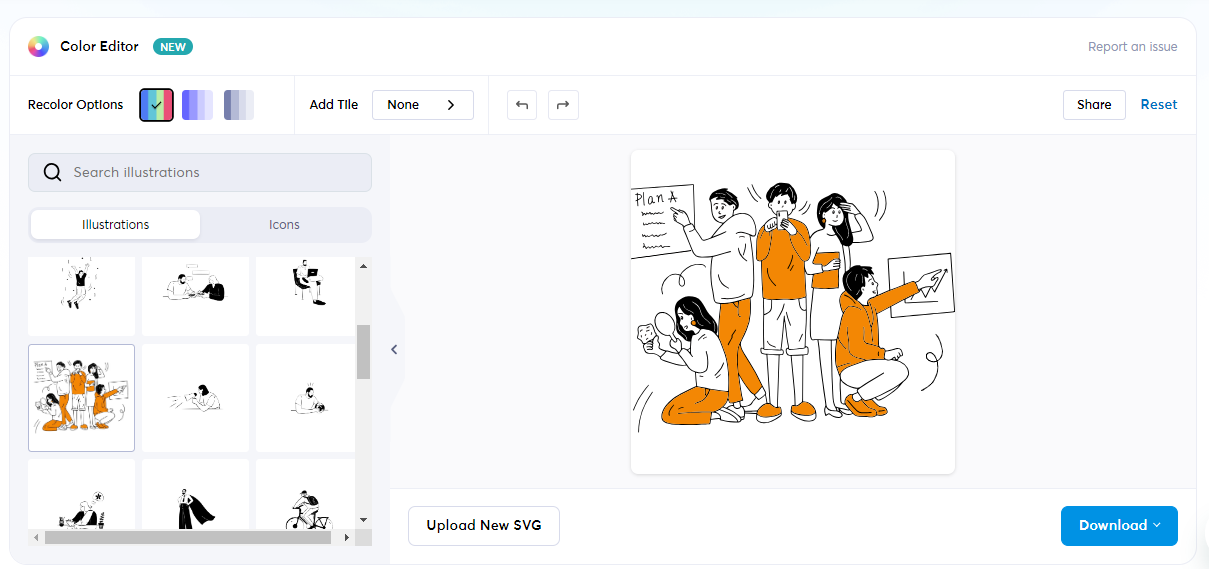 3. There are three Recolor Options:
A) Convert to Color Tone: This will adjust the icon's or illustration's color tones to suit your preferences. Additionally, you can add colors to "Brand Color" and use them on your design. You can also edit your icons using the provided color palette.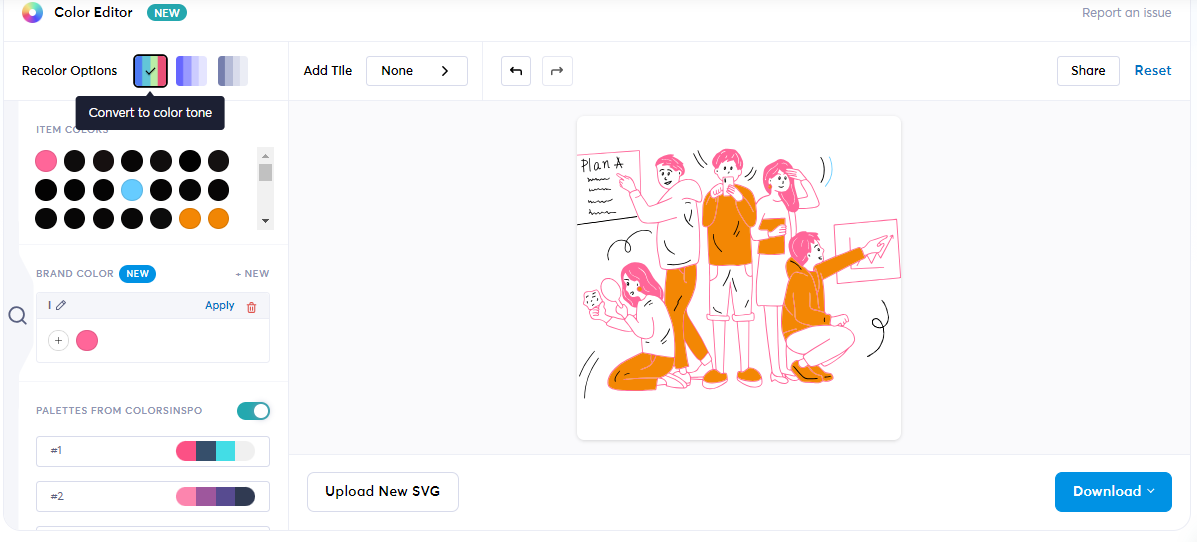 B) Convert to Monochrome: Depending on the needs, this will alter to a single color tone under "Monochrome Color". You can change the color's intensity by changing the "Saturation Value" setting. The Default color functions as your default icon's color scheme.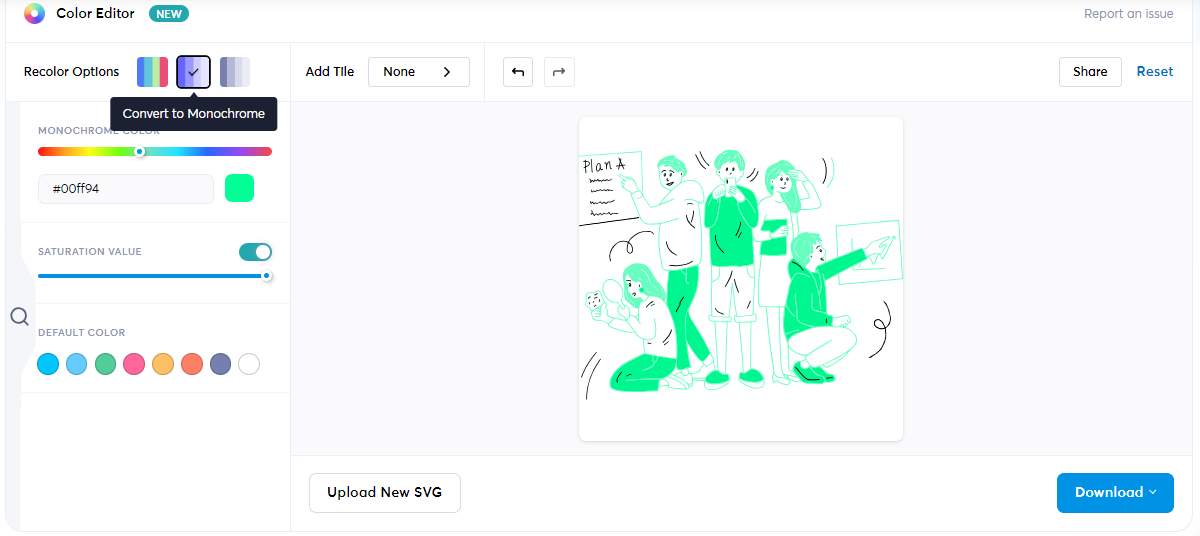 C) Convert to Gray Tone: Using this feature, your chosen color in Gray Tone will be precisely converted to its gray tone. You can also adjust the intensity of the tone under Tone Value.
4. Additionally, the Add Tile option can be used to encircle your icon. There are several options available, including square, squircle, circle, and beacon. You can change the color and even the size of your tiles. The radius (border) of your tile can also be altered.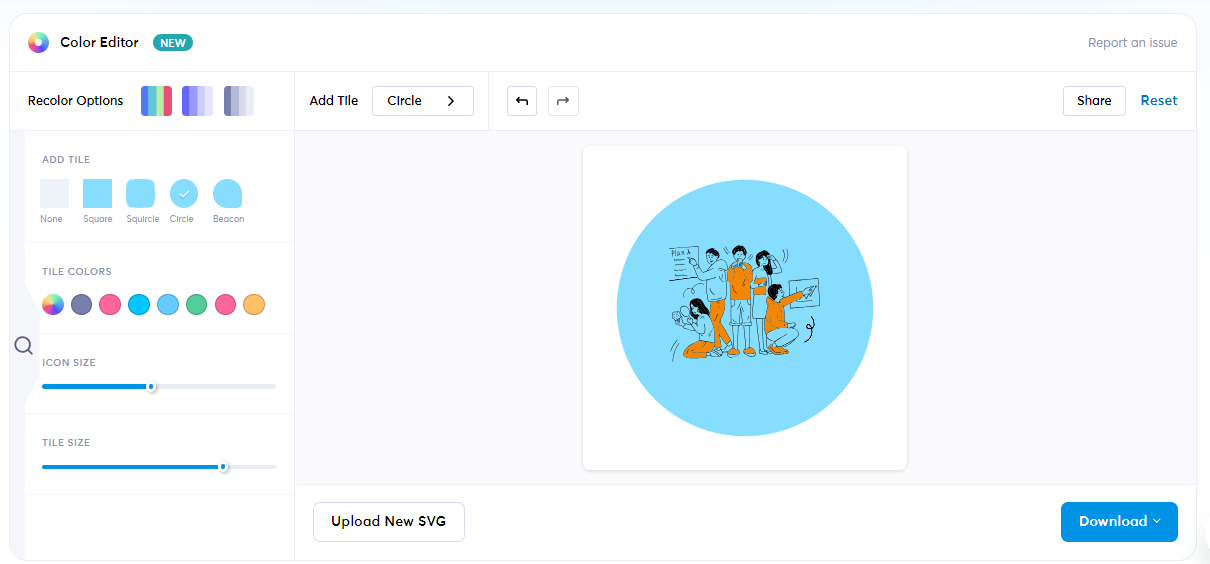 5. There is also an option to undo (Ctrl + Z) and redo (Ctrl + Shift + Z) the action to return it to the state it was in just before you made the change.
6. The web connection to the location where you want to copy your customized icon is provided by the Share option.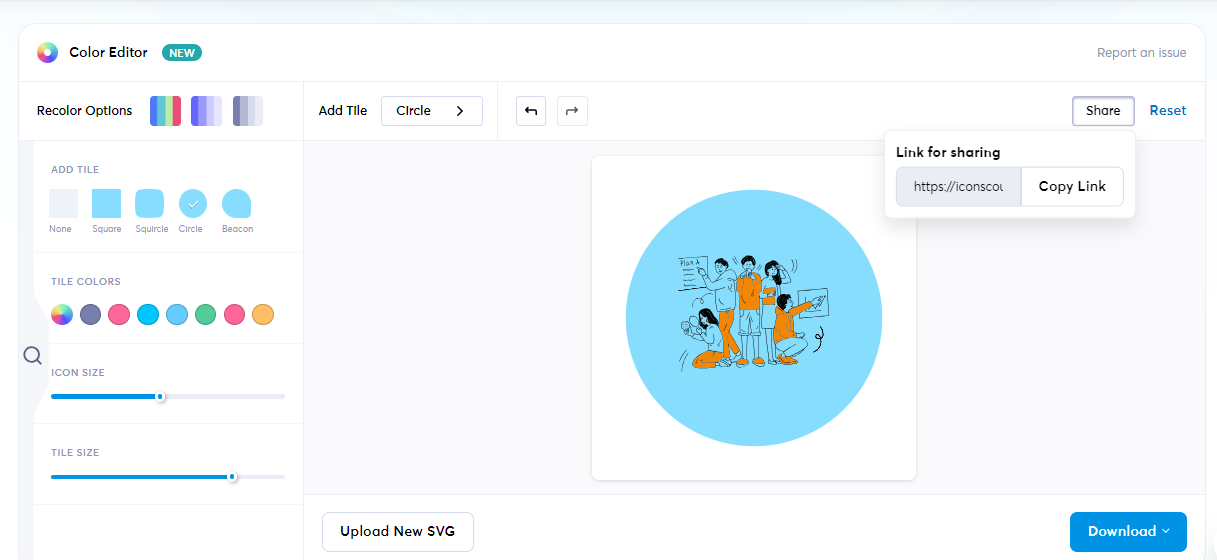 7. Reset button will restore the icon to its original state.
8. Your customized icon is available for Download in Base64, PNG (custom size), SVG, PDF, ICO, and ICNS.