To cancel your subscription, click on your profile icon on the top right corner and then click Go to Dashboard and click Subscription tab.


You will find your current subscription name and the date of the next auto-renewal billing. You can click on Cancel Auto-Renewal to avoid being charged on the next billing.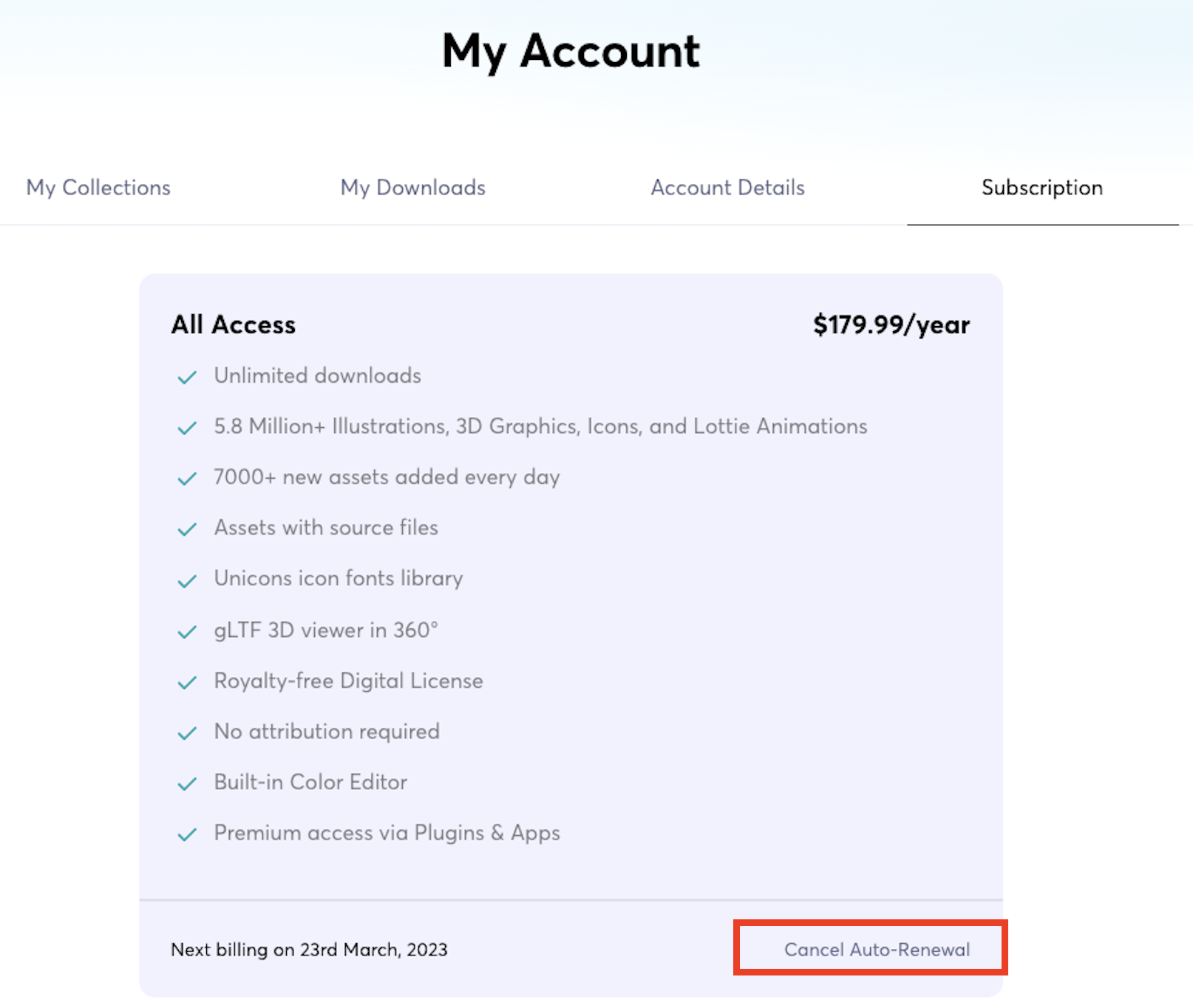 Please note that cancelling your subscription will only cancel the renewal, your subscription will remain active until the end of your subscription date.
For refund inquiries, please check out our Refund Policy here to see if you are eligible for refund or you can send an email to support@iconscout.com for further assistance.